Tis the season to bake cookies.
Gir is my spirit animal, and since I didn't find any Gir related cookie cutters on Thingiverse.com I decided to fill that confectionery void with something of my own creation. https://www.thingiverse.com/thing:3272184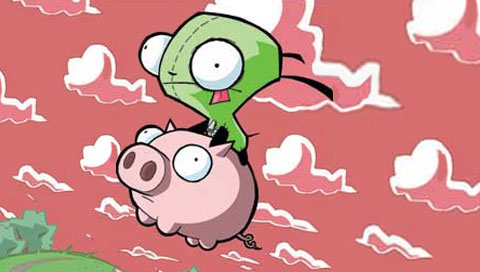 I'd previously traced the popular "Gir Riding Piggy" image in Illustrator to make a decal, so I already had a dxf image to start with.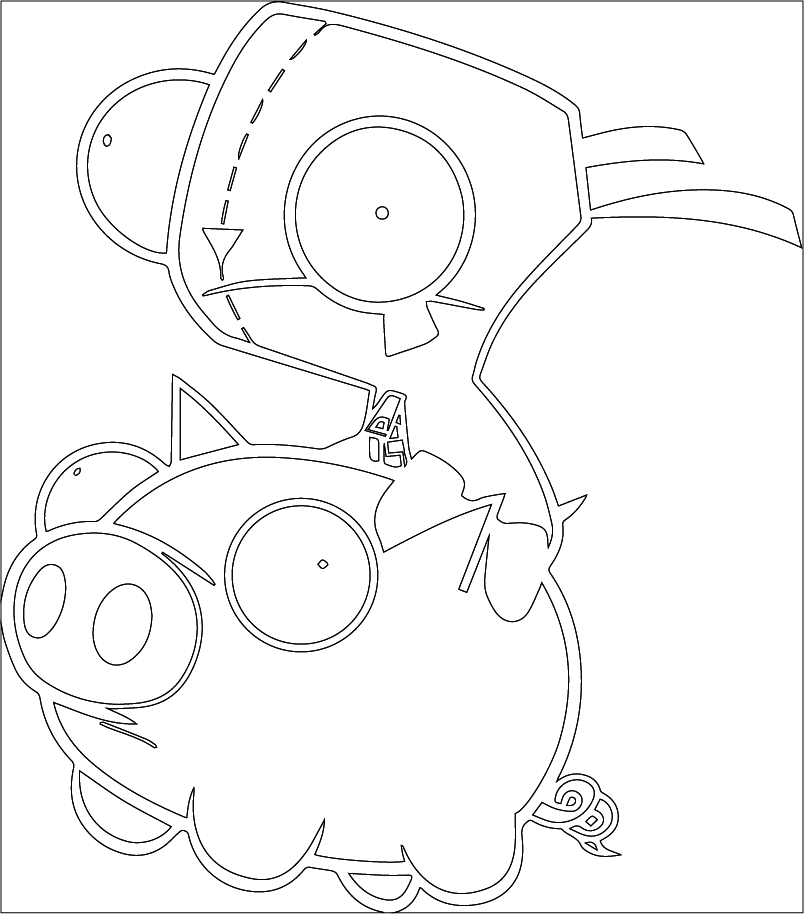 After importing the dxf into Fusion 360 all I had to do was set some offsets and extrude and slice with the various dimensions. The trickiest part was that a lot of my offsets didn't mesh, so I had to find the broken connections and re-draw the connecting points before I had a plane I could use with the extrusion tool.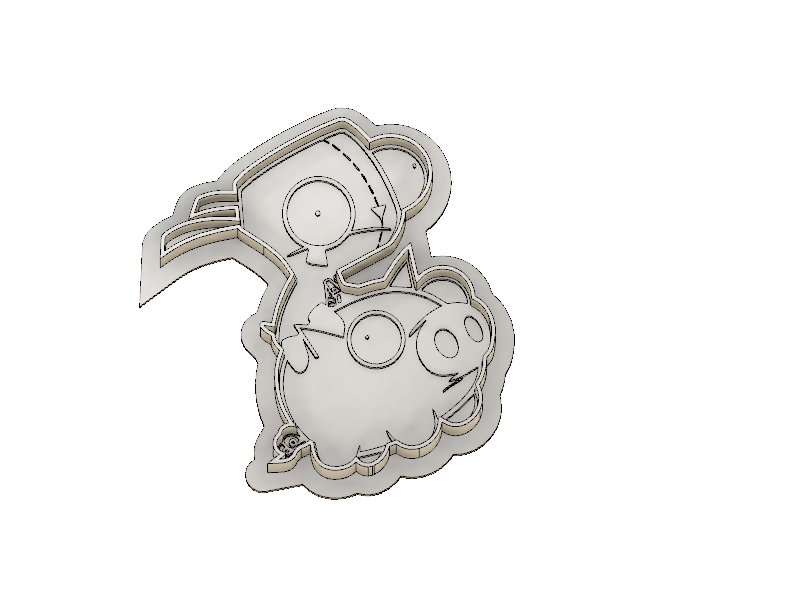 Finally I sent it to Cura and printed it on my Monoprice Mini Select 3d printer. Time to make COOKIES!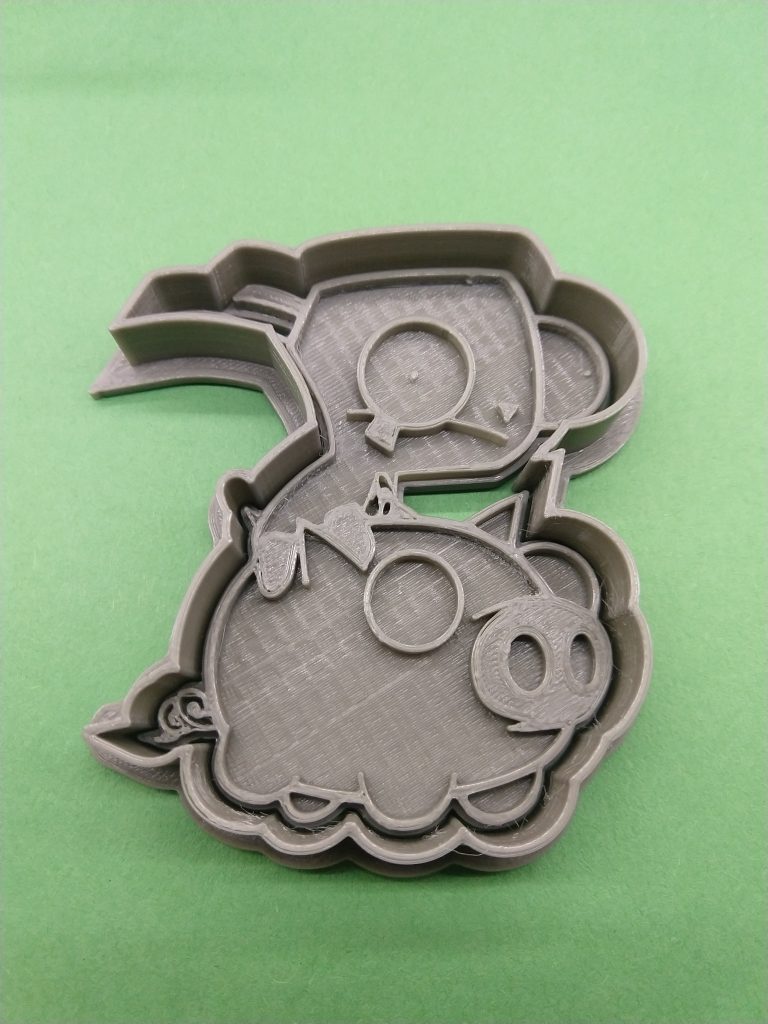 You can find the files on Thingiverse.com at
https://www.thingiverse.com/thing:3272184
Happy Baking!